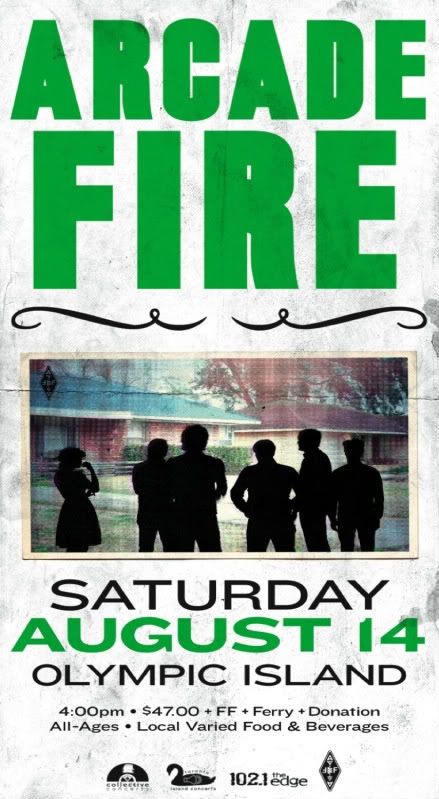 Local promoters
Collective Concerts
sent out a Facebook message today that they'll be selling tickets at the door for
The Arcade Fire
show today at Olympic Island so if you haven't yet picked up a ticket, get yourself down there fast. Doors are at 4:00 pm and tickets at the door will set you back $64.00.
Support for today's show are Kansas City sensation
Janelle Monáe
and Toronto's always dependable
The Sadies
. Wow, I'm just listening to some samples of Janelle for the first time on her
MySpace
, and it's good stuff. I want to hear her sing "Faster":
Janelle Monae - Faster - HD Live at La Maroquinerie, Paris (July 5th, 2010)
And not to forget The Sadies:
The Sadies - "Flash"
I just picked up the vinyl of The Arcade Fire's new album
The Suburbs
yesteday and have only gotten around to spinning side one but I just completed uploading the album to my phone so I'll give it a listen when I head down to the Toronto Islands.
The Arcade Fire - "Ready to Start" (Unstaged) @ Madison Square Gardens, NYC (Aug 5/2010)
So again doors are at 4:00 pm, with The Sadies on at 6:00 pm, followed by Ms. Monae at 7:15 pm and The Arcade Fire bringing it home at 8:45 pm. See you down there!