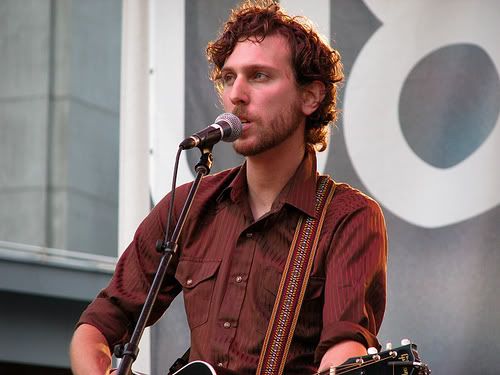 My
TIFF
-ing (yes, I've just made it a verb) was limited this year. I got partially caught up in the all the excitement with daily strolls by Toronto Life Square (I work right downtown) where I'd see the lineup to the box office, as well as the 'big board' of movie listings indicating a continually fluctuating of onsales and offsales. I ended up one Friday night just after work lining up for 2 hours to pick up tickets to one movie
"In The Shadow of Naga"
which would be the only movie I'd make it to this TIFF. It's premise of "monks with guns" and insight into
Buddhist
principles seemed promising though having seen it this past Thursday with a friend the pacing of the film was languid and sometimes melodramatic. Although piecing together the pieces of puzzle of the 'crime caper' (and the intertwinement of Buddhist principles) did offer its own thoughtfulness - I just wished I enjoyed the film overall more.
During the duration of the festival, my celebrity-watching was a bust, though not that I'd actually tried to hard (although I did even stroll through Yorkville for a glimpse of something/anything but no luck). I did make it to Yonge Dundas Square for a TIFF-related concert this past Thursday which had
Emm Gryner
and
Great Lake Swimmers
performing live as both artists appear on the soundtrack for the Canadian film
"One Week"
. Amidst all the distractions of the surroundings, it'd be the last place I'd want to listen to Great Lake Swimmers but strangely Tony Dekker and band (which included
Julie Fader
on keys and backup vox) could still conjure up moments of beauty especially on the relevant-titled "Moving Pictures, Silent Films".
The festival's come and gone for another year. Perhaps it's a blessing that I didn't go to more films - I got a crap-load of DVD's at home that I need/want to catch up on.
Photos
:
Great Lake Swimmers @ Yonge Dundas Square (September 11, 2008)
.
:
:
Although not TIFF-related, I just want to mention I'll be going to see
Goldfrapp
(whose music can be certainly cinematic, not to mention the frontpage of their website) at The Music Hall tonight.
The Toronto Star
and
Chartattack
did some pre-show press last week.