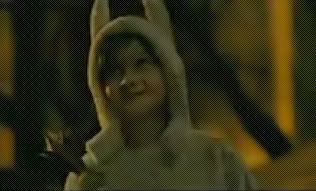 Forgive my ignorance, for I was unaware that the classic children's book
"Where The Wild Things Are"
was made into a film, directed by Spike Jonze no less. I got a taste of the trailer and it's as whimsical and magical as anything I've ever seen. I know I read the book, although I don't actually remember the story itself but there's a deep-seeded memory in the back of my mind of me reading the book as a child and feeling, well, care-free. The movie comes out October 16, and maybe before then I'll get reacquainted with the book. A cool thing about the trailer is that it features what seems to be an alternate version of
The Arcade Fire
's song "Wake Up"(via
Exclaim
). Very cool:
Video
:
Where The Wild Things Are (Trailer)
Glasgow's
Camera Obscura
make their return to Toronto for a 19+ show at Lee's Palace on Saturday June 27, tickets $23.50 in advance and $25.00 at the door. I do suspect this show will sell in advance so don't count on getting tickets at the door. Tickets go onsale this Saturday March 28 at 10 am. Their new album "My Maudlin Career"(a few tracks from which you can hear over at their
MySpace
) is out through 4AD on April 20.
ANTI-
are graciously offering a
free mp3 sampler
of songs from artists from their roster. Which reminds me, I really should pick up
Neko Case
's new album "Middle Cyclone" soon.
The Singing Lamb
points out that
Metric
will be making an in-store appearance at HMV 333 Yonge St. on April 9 from 5:30 pm to 7:00 pm.