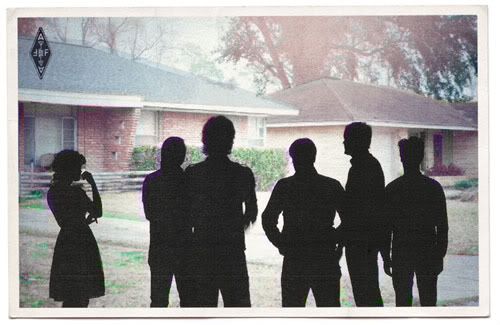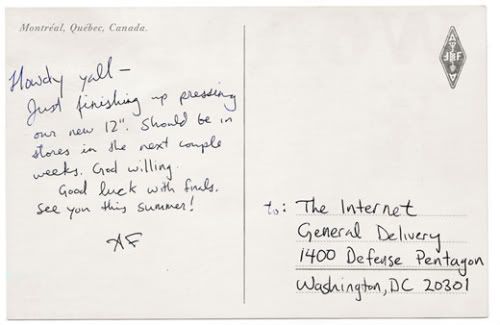 As
The Arcade Fire
's website points out, their new 12-inch will be in stores in a few weeks.
Amazon.com
has a listing for it with a release date of June 1, 2010 - apparently the song titles are "Suburbs" & "Month of May". However, according to
Pitchfork
, a conversation with a band rep claims the Amazon info isn't true. Well, at the very least something's stirring in the Arcade Fire camp so we'll all just have to wait. The band already have a bunch of European and North America summer festival dates lined up, the only Canadian dates so far being July 12 in Quebec City as part of
Festival D'ete de Quebec
, July 13 in Ottawa at Lebreton Flats Park as part of the
Cisco Ottawa Bluesfest
, and July 31 in Montreal at Parc Jean Drapeau as part of
Osheaga Festival
. No Toronto dates so far. I missed out on their last Toronto show which was at Massey Hall several years back only because I tried to buy several tickets online for me and a few friends and failed miserably (had I just concentrated on buying my own ticket, I would have been there). The band are set to be in the UK at the end of August and will be in Chicago at
Lollapalooza
on August 8 so a Toronto and or vicinity date before summer's end is a definite possibility. Stay tuned.