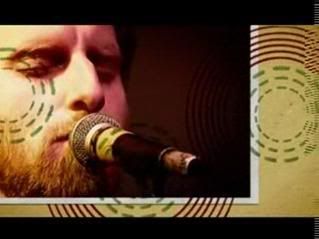 AOL Music's
Spinner
has the video premier of the new
Junior Boys
music video for "Like A Child". Check it out. Junior Boys are at The Mod Club on April 6.
And to further pilfer AOL Music for links,
Ted Leo
performed a session for AOL Music's
The Interface
, the full download which will be available March 9. In the meantime, you can listen to Ted performing a cover of Curtis Mayfield's "Keep on Pushing". Ted Leo and The Pharmacists are at The Mod Club on May 2.
Pitchfork
reports that the new
Feist
album "The Reminder" will be released on April 23 worldwide, and on May 1 in Canada and the US.
I'm selfishly disappointed with the
2007 Juno Award nominees
for "Alternative Album Of The Year", not that any of them are bad albums, and I'm sure some of them are quite good at least from I've read. However, save for a song here or there, I haven't actually listened to any of these albums. I'm behind the curve for sure. One thing that confuses me is the disparity between the nominees for the
Polaris Music Prize
and the Juno Awards "Alternative Album Of The Year", the only overlap between the two being the Malajube album:
Concert Announcements
:
Feb 27/07
-
Holy Fuck
@ The Music Gallery [#]
Mar 01/07
-
Andrew Rodriguez
@ The Drake Hotel [#]
Mar 07/07
- Cry Rumble,
The Airfields
,
Jewelry Rat
@ Sneaky Dee's [+]
Mar 08/07
-
Harry And The Potters
,
Brent Randall & His Pinecones
,
Germans
[
Over The Top Fest
Launch Party] @ Tranzac [!]
Mar 09/07
-
Public Enemy
[part of
CMW
] @ The Docks [\]
Mar 23/07
-
Great Lake Swimmers
,
Basia Bulat
@ Pepper Jack's[Hamilton, ON] [~]
Mar 27/07
-
The Long Winters
@ El Mocambo [*]
Apr 07/07
-
Fox Jaws
,
The Acorn
,
Vulcan Dub Squad
@ The Church[Brampton, ON] [:]
Apr 12/07
- Fox Jaws, The Acorn @ The Drake Hotel [:]
Apr 14/07
-
Clap Your Hands Say Yeah
,
Elvis Perkins In Dearland
@ Kool Haus [&]
May 03-06/07
-
Over The Top Fest
featuring
Meligrove Band
,
Clipd Beaks
,
Ecstatic Sunshine
,
Mount Eerie
,
Matt And Kim
,
Peter And The Wolf
,
Japanther
,
Explorers Club
,
Julie Doiron
,
The Hylozoists
, more TBA @ various venues [!]
May 11/07
-
Norah Jones
,
M Ward
@ Massey Hall [*]
May 24/07
-
Frog Eyes
@ Sneaky Dee's [%]
Jun 28/07
-
Cesaria Evora
,
Seu Jorge
@ Massey Hall [^]
+ -
The Airfields @ MySpace
~ -
Basia Bulat @ MySpace
\ -
CMW
: -
Fox Jaws @ MySpace
! -
chartattack
* -
CANOE -- JAM! Music Concert Listings
# -
Outside Music
& -
Pitchfork
^ -
The Windish Agency
% -
Kork