&nbsp
Owen Pallett: photo by Michael Ligon
Back on September 15th, I attended the
James St. Supercrawl
in Hamilton for the second year in a row. The event is billed as celebrating "...the diversity of James North, our multi-disciplinary arts community, and the incredible spark that results with our unique mix of cultures, businesses and creative people." In essence, it's a quaint yet impressive festival featuring both visual art and music.
Last year's event
was my first time attending and I was impressed by it's musical lineup which included artists like Basia Bulat, Broken Social Scene, J Mascis, Frank Black, Junior Boys and Plants and Animals and so I thought a return to the festival this year was in order even if I thought it's musical lineup wasn't as strong this year. Aside from the music, I just thought the setup along Hamilton's James St. was very cool, with art, vendors, food and food trucks, busking stages and bigger stages stretching over several blocks. This year the festival encompassed a second day with things kicking off on the night of Friday September 14 but I only attended the main day which was the 15th. Getting there by GO Train later in the afternoon I caught as much of the visual art along the street as I could before dusk set in, and then later caught musical performances at different stages from artists including
Eamon Mcgrath
,
Julie Fader
,
Born Ruffians
,
The Gertrudes
,
Great Lake Swimmers
,
Owen Pallett
and at the end of the night as I headed back to catch the last late night GO Train back to Mississauga, I caught the headliner on the main stage
K'naan
closing out the night with his signature tune "Waving Flags" with the crowd singing along wholeheartedly.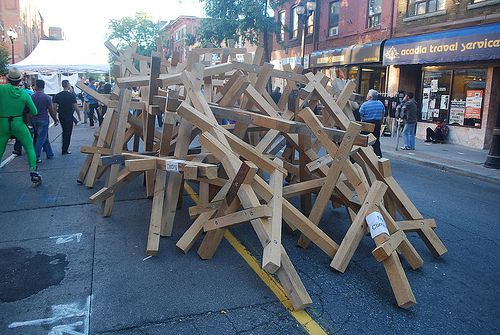 &nbsp
Wood Sculpture: photo by Michael Ligon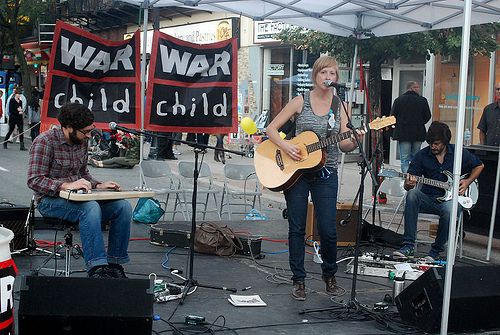 &nbsp
Julie Fader: photo by Michael Ligon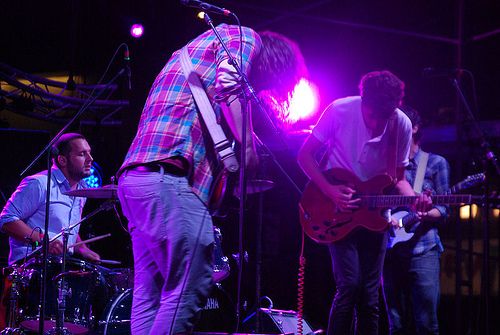 &nbsp
Born Ruffians: photo by Michael Ligon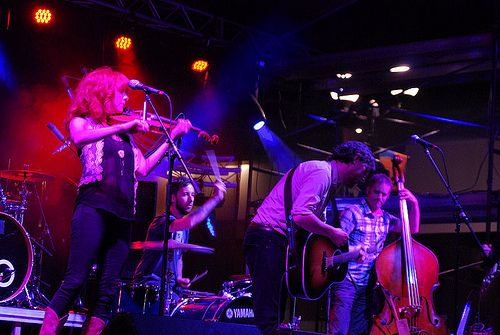 &nbsp
Great Lake Swimmers: photo by Michael Ligon
More of my photos from the day are at the link below:
Photos:
James St. Supercrawl, Hamilton ON (September 15, 2012)
Reviews of Supercrawl over at
CBC Hamilton
and
TheSpec.com
.