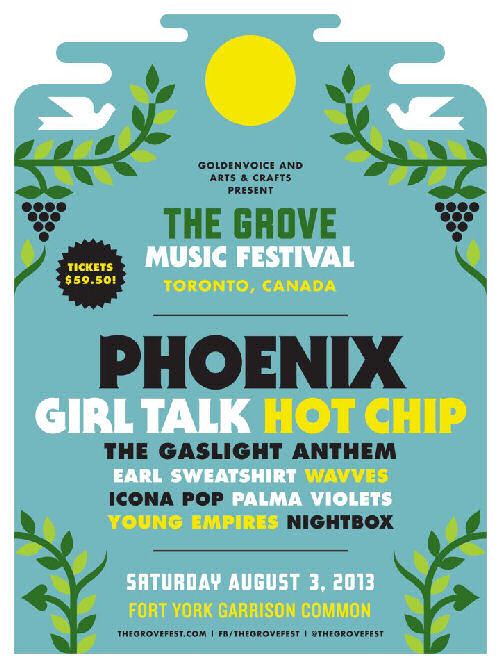 Via
Art & Crafts Facebook page
comes news that The Grove Music Festival which was originally suppose to be held in Niagara-On-The-Lake at The Commons At Butler's Barracks National Historic Site on August 3 has now been moved to Toronto at Fort York Garrison Common for the same date. There's been a slight adjustment to the lineup for reasons unknown at present - Macklemore and Ryan Lewis, Pretty Lights, and Bob Mould are no longer on the schedule - but at least the headliners are still there. As well the ticket price for the festival has been reduced to $59.50 - at that price for the lineup as it is, I think that's a pretty sweet deal. Niagara-On-The-Lake residents must be breathing a sigh of relief that the invasion of their quaint town has been thwarted.
Actually, an article on
NiagaraAdvance.ca
[from March 28] interviewed concert promoter Elliott Lefko, who was bringing the Grove Music Festival to Niagara-On-The-Lake and he stated that ticket sales for the festival had been slow, and given the huge investment the decision was made to move the show to Toronto.