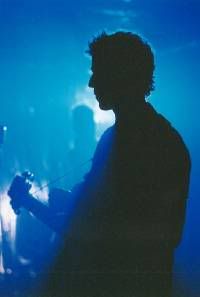 I'm still pondering about whether to go to the
Ben Lee
show this Wednesday at The Mod Club Theatre. It all depends on whether my Continuing Education course starting this week falls on a Wednesday as well. My first class is tomorrow and the course supposedly is two nights a week, so we will find out tomorrow what day the second class will fall on. (The course, by the way, is on HTML and I'm considering a career change to Web Development from my current job in client services within the Ontario provincial government.) ...But for now check out the spiffy cover of
Modest Mouse
's
"Float On"
performed by Ben Lee, which is by way of
Stereogum
, by way of
Music for Robots
.
I'm looking forward to
The Trash Can Sinatras
show @ Lee's Palace in Toronto this Thursday September 23. I plan to reacquaint myself with their CD's over the next several days which I've neglected for far too long. According to their website, the band will also be making an appearance on
Canada A.M.
@ 8:30 AM on September 24th.
Not much happening today but did manage to snag some bargain finds at the
Orchestras of Mississauga
's
Annual Used Book Sale
, including a vinyl copy of
The Housemartins
'
"London 0 Hull 4"
for a $1!