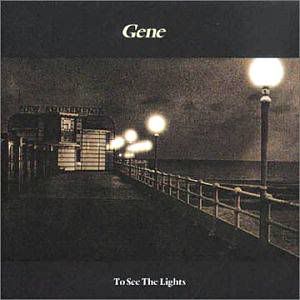 The rumours have been confirmed...
Gene
are calling it quits. :-( I'm so sad to see 'em go, but glad that I caught them live at least once, a couple of years ago at
Lee's Palace
in Toronto. ...
"Martin Rossiter has confirmed that Gene's upcoming live show at the London Astoria will be their last, following over 10 years of writing and performing alongside Steve Mason, Kevin Miles and Matt James. No more live shows, and no more new material."
...[News from the
You'll Never Walk Again
Yahoo!
Group.]
The
Ted Leo
site has gone through a redesign! [from
The Big Ticket
]...And if you haven't check his music out yet, what better place than to start with the
14 MP3's
Ted Leo has posted on his site[under the
audio
section]
Bright Eyes
are[is?] going on tour and will be making a stop-over in Toronto at the
Phoenix Concert Theatre
on January 21, 2005. [news from
More Cowbell
...oh, and
Frank
also reported this at
20hz
]...This is the dude who went out with
Winona Ryder
for a bit. I heard his version of
"Blue Christmas"
; it was good, in a acoustic, country-ish sort of way, but I'm wondering what all the fuss is about?
There are some surprisingly good indie/alternative mp3 downloads at
Abercrombie & Fitch
. Who'd have thought? [from
Soviet Panda
]
Hamilton's
From Fiction
will be recording with
Steve Albini
at the end of February 2005 [from
20hz
] Based on their mp3 of
"Car Thief"
available at their website which I'd heard during the summer, I've been meaning to pick up their E.P.....oh, and according to
20hz
, From Fiction will be playing their last show in Toronto for 2004, with
Uncut
and
The Fever
[from NYC] at the
El Mocambo
on November 19th, which is this Friday. I'm so there... Well, at least I hope so.
...oh, and go see
The Incredibles
...because, well it's, umm...fantastic! You thought I was going to say 'incredible', didn't you?