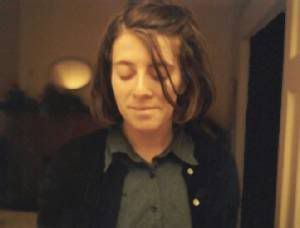 Julie Doiron(for "Goodnight Nobody") and The Heavy Blinkers(for "The Night And I Are Still So Young") have both been nominated for Alternative Album of the Year at the 2005 East Coast Music Awards. The awards show will be broadcast on February 20, 2005 on CBC Television. [from the Endearing Records site] ...In other Endearing-related news, Carla and Lynette of defunct Plumtree have a new band called Bontempi and they recently played a CD release in Vancouver for their debut disc "What Keeps Us Awake". I loved Plumtree's music back in the day. They were one of those bands who got better with each album and I found their breakup sort-of premature. Well, I really need to hear the Bontempi CD. Anyone having trouble with their web site? [photo above from http://../]
BBC Radio 1 will broadcast over 6 hours of material on December 16th in honour of John Peel. 'John Peel Night' as it is being called will be hosted by Radio 1 DJ Steve Lamacq and will include a one hour documentary on Peel's life, live sets(by the likes of Gorky's Zygotic Mynci, Stuart Murdoch of Belle & Sebastian, and Graham Coxon), and sets from various DJs. The across-Canada schedule is as follows(tune in at www.bbc.co.uk/radio, and then click 'Listen to Radio 1'):

Pacific Time – 11:00am to 5:00pm
Mountain Time – 12:00pm to 6:00pm
Central Time – 1:00pm to 7:00pm
Eastern Time – 2:00pm to 8:00pm
Atlantic Time – 3:00pm to 9:00pm
Newfoundland Time – 3:30pm to 9:30pm

[info from Soul Shine Magazine]
PopMatters has a new MP3 download page, and they'll be adding MP3's on a regular basis.
Earlash's weekly poll this week is Best Canadian Import, and the choices are The Constantines, Broken Social Scene, and Hot Hot Heat. Well, I chose Broken Social Scene but the results showed that Hot Hot Heat was in the lead with 34%, Broken Social Scene at 33% and The Constantines at 32%. Nothing against Hot Hot Heat, but leading the poll over Broken Social Scene AND The Constantines? That's just wrong.
Chart Magazine's year-end readers' poll is now up for voting over at chartattack.
Largehearted Boy points towards a bittorrent of a Broken Social Scene show in Rome on 2004-02-12.