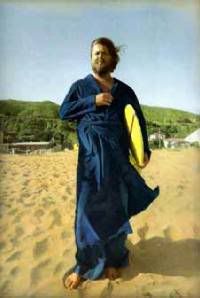 Tim Grierson @
The Black Table
ponders whether
Brian Wilson
's
"Smile"
is all it is cracked up to be. For a moment, I actually thought this was some unearthed, remastered version of the original recordings. Then, I was listening to the
audio samples
and realized that this was a modern-day rerecorded version. The songs are pleasant and all with moments of genius, but the album as a whole still does not have the same emotional resonance as
"Pet Sounds"
. The fact that
"Smile"
is a rerecorded version makes me wince at the very thought.
chartattack
has the obligatory news of
Luna
deciding to call it quits, but also mentions that
Dean Wareham
also recently recorded a pair of songs with actress
Maggie Cheung
for a new movie called
Clean
.
Paperbag Records
group Memphis will be playing a record release party @
The Rivoli
in Toronto on October 29th. [from
20hz
]
Ben Folds
and
Joe Jackson
will join
William Shatner
to perform a cover of
Pulp
's
"Common People"
on
The Tonight Show with Jay Leno
this Friday October 22nd.
So
The Toronto Star
site is now making people register in order to access on-line news stories. grrrrr!