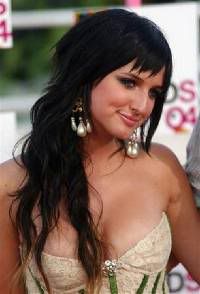 With regards to the Ashlee Simpson-SNL fiasco, Tiny Mix Tapes made an interesting comment about pop music:

"there's an overt trend to like mainstream pop music simply because it has a good beat or simply because it's catchy. People are starting to take music at face-value and ignoring the underlying narrative. If the KKK wrote catchy songs, doesn't mean you have to like it."

Ok, the KKK example is just a tad of an exaggeration in my opinion. However isn't mainstream pop music meant to be enjoyed because it is catchy? I'm not saying I'm a big fan of mainstream pop music. I accept the fact that many pop artists are manufactured. I'm of the opinion that mainstream pop music usually plays an early role in your life in developing your musical tastes. Like being in grade eight and making mix tapes of songs recorded off the radio. Tears For Fears? Aweseome! Duran Duran? Wicked! Peter Cetera? Very very bad...You get the picture. There's worse things that Ashlee Simpson could have done, had I been a fan of hers, that would make me stop listening to her music. Ok, she made a major faux-paux by initially blaming her band for the screwup. That I won't forgive. Let's wait to hear what she says tomorrow morning when she's interviewed by Katie Couric on The Today Show. I'm sure the blogging community'll be all over that. And with regards to this whole acid reflux condition, until proven otherwise, I'll give Ashlee the benefit of the doubt and continue to listen to "Pieces of Me" guilt free.
Guardian Unlimited, Pitchfork, PopMatters, Tiny Mix Tapes, Glide, and EARLASH review Luna's final LP "Rendezvous".