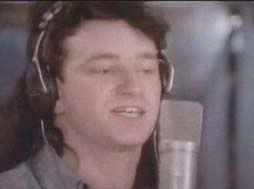 The
Band Aid 3
project is slowly taking shape as
Midge Ure
hopes to recruit the likes of
Franz Ferdinand
,
Snow Patrol
and
The Streets
to the fold. Ure also hopes to get
Bono
on board to sing his
pivotal
verse
"Well tonight thank God it's them instead of you"
, from the original
"Do They Know It's Christmas?"
single. That would be wicked. [from
NME
.]
Andy Kershaw
,
BBC
radio DJ comments on
John Peel's death
:
"He [Peel] said to me, 'They[the BBC] have put my programme back further into the night and I feel marginalised. It's killing me.'"
Such a shame. [From
LAUNCH
.]
Death From Above 1979
finish off their Canadian tour with one date in November(on the 11th in Vancouver) and a slew of Ontario dates through the first week of December, with at date at
Lee's Palace
on the 9th and the tour wrapping up in London[Ontario] on the 10th. [from
Soul Shine Magazine
.]
A
controller.controller
/
Death From Above 1979
/
From Fiction
tour is in the works as we speak, according to Ronnie from controller.controller on their
message board
.
With Halloween coming up, I'm interested if anyone has any cool
Halloween mix CD's
. A download would be cool, but I'll settle for just a tracklisting. They don't necessarily have to be Halloween songs in the sense of ghosts and goblins, but rather songs that put you in the mood for Halloween. I made a Halloween mix CD a couple of years ago which I'm happy with. I'll try to post the tracklisting tomorrow [not for download unfortunately, but if you want the songs, I'm sure you'll find a way to get 'me off the 'net.]
So after almost two hours, I just finished picking my roster during the live draft on
Yahoo! Fantasy NBA
! Time to get my game face on. See Ya's!